Together with the FIMI X8 2022 camera drone, the company introduced an optional smart controller with a built-in screen. Now let we truly revealed the FIMI TX10, and at first sight, it looks good!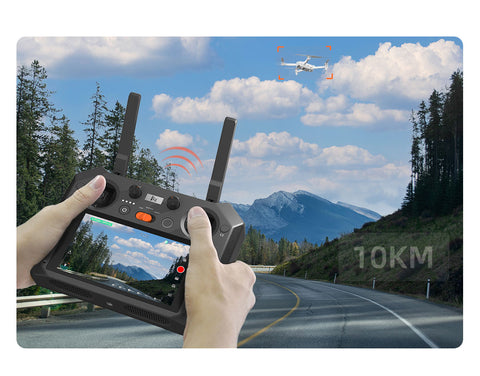 The FIMI TX10 has an ergonomic design, a 5.5″ high-brightness 1080P LCD screen, HDMI out, and an Android operating system. The TX10 features 3rd generation low-latency RokLink HD digital transmission system. In the future you can use the FIMI TX10 and the RX10 industry-grade radio receiver module together, which is compatible with a wide range of flight controllers (Mavlink PX4, PIX, APM) and addons (Servo, Payload, Camera, Speaker).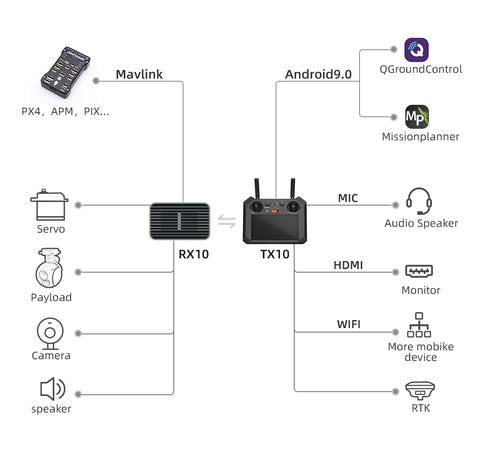 Its built-in 4800mAh battery allows about 2.5 hours of continuous usage. For those who need an even longer operation time, the controller can be powered by an optional external battery. For when it is used as a ground station, it has a 1/4″ tripod mount at the bottom. Thanks to the HDMI-out, it can be connected to bigger screens, such as an LCD TV. It has removable thumb sticks and lots of customizable buttons, switches, and dials.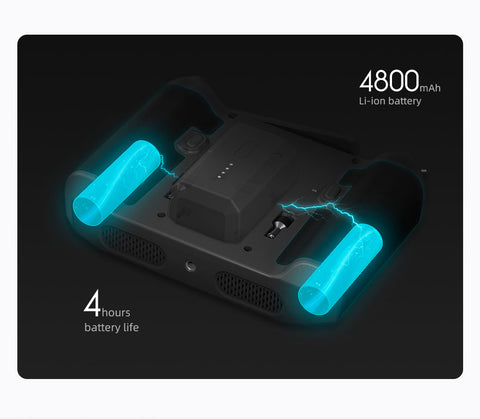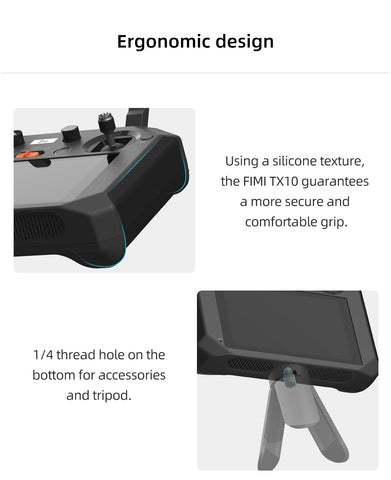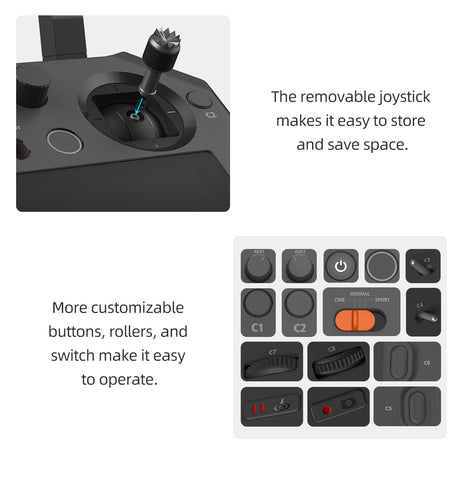 The TX10 remote controller has an integrated 4G cellular module with tri-access modes, supporting a nano-SIM card and 2.4G/5G dual-band WIFI network for faster and more stable transmission.