The famous Chinese quadcopter manufacturer FIMI introduces an optional smart controller dubbed FIMI TX10 Remote Controller. It comes equipped with an inbuilt display module and several other innovative features. Alongside, the company revealed FIMI X8 2022 as well under its drone lineup. The new remote controller looks impressive, however, in terms of physical appearance.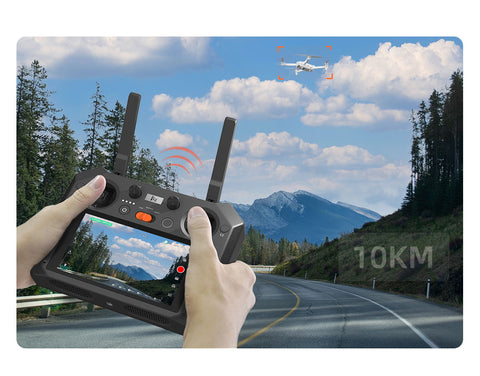 FIMI TX10 Remote Controller Specifications
When it comes to exploring the feature sheet of the newly-launched remote controller, it shows the potential to nurture your aerial photography experience with trending specifications. the device discloses an ergonomic design and construction made of high-quality materials. On the front, it boasts a 5.5-inch high-brightness and high-resolution display module. It supports 1080p screen resolution to convey sharp and crystal-clear data presentation.
Furthermore, the new FIMI TX10 integrates 3rd-gen low-latency RokLink HD Digital Transmission System as well as an HDMI port. There is also the FIMI RX10 radio receiver (industry-grade) module to help those who wish to use this communication system. The RX10 module is compatible with several flight controllers and addons such as PX4, PIX, APM, Mavlink, Payload, Camera, Speaker, Servo, etc.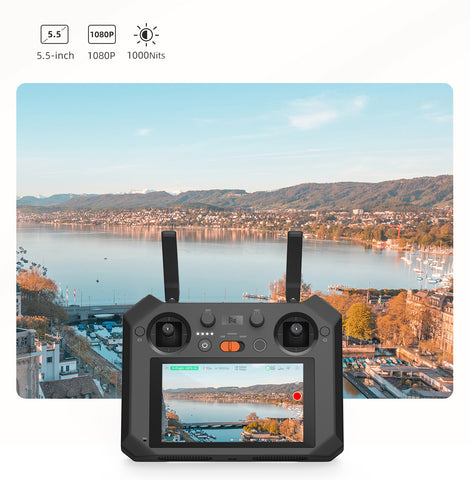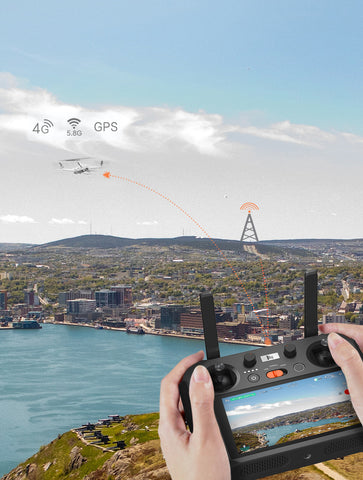 The power department gets the energy from the inbuilt 4800mAh battery and allows people to use the device for around 4 hours. One can also opt for an optional external battery to extend the flight time further. A ¼" tripod mount at the bottom of the remote controller facilitates you to use it as a ground station. Using the given HDMI port, you can connect the device to larger screens such as an LCD TV. Additionally, the FIMI TX10 Remote Controller contains several customizable buttons, dials, switches, and removable thumb sticks.
In others, the FIMI TX10 Remote Controller adopts an integrated 4G cellular module, dual-band 2.4G/5.8G WIFI, and a slot for a nano-SIM card.