One more year, another drone from the FIMI X8SE line, now called FIMI X8SE 2022 V2 again with the same design as the previous versions with some technical optimizations, but with a small novelty in the body of the drone, support for modules, actually for now a module called Megaphone, interesting and curious at the same time, since it adds to the drone a sound box that allows audio to be "played", including a system that reads a text typed by the pilot, according to FIMI, with a volume that can reach up to 100 meters away, interesting for rescue situations or even to transmit information.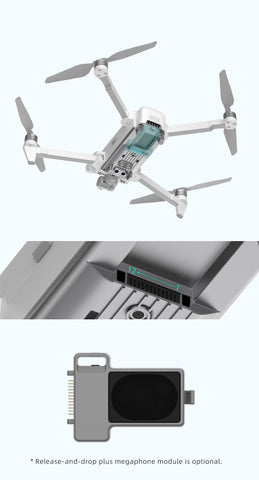 Module for the drone that provides sound warnings and loads and drops objects up to 200 grams.
Among other features, the same design already known from previous versions, in addition to the traditional 2022 model, the 2022 V2 brings a communication system between drone and control called RokLink, promising up to 10km distance with low latency, especially important for more responsive control commands.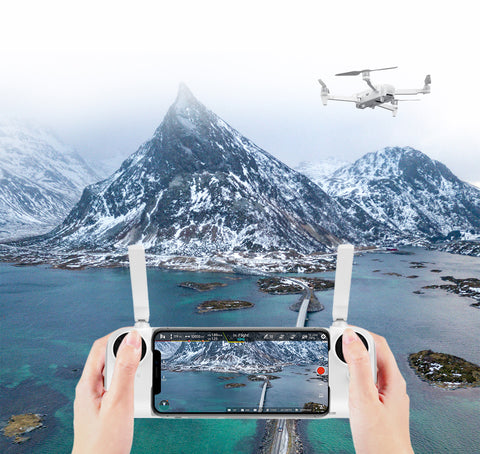 The camera remains the same as that of the 2022 model, which has a sensor Sony 1/2 inch, f/1.6, 48MP and Quad Bayer technologythe same one used by the DJI Mavic Air 2. Another highlight is that the company mentions a moderate rain support and 8 scale wind resistance, well above and above the scale 5 of DJI's consumer models. The drone also supports a number of automatic flight modes.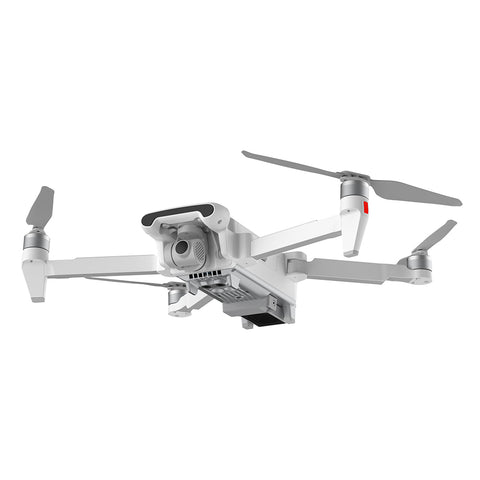 FIMI is the sub-brand of Xiaomi responsible for the company's drones, all the models launched in recent years bear the name X8, including the FIMI X8 Mini of less than 250 grams, at least when using a battery, since there are two formats and one of them is overweight. Returning to the FIMI X8SE 2022 V2, it is a drone that seeks to conquer especially that values ​​the technical specifications, but it is good to point out that the user experience is not the same as models like DJI.
Main Features of FIMI X8SE 2022 V2:
– Drone with attractive portable and foldable design.
– 4K camera
– 1/2″ 48MP Sony sensor with Quad Bayer technology and f/1.6 aperture
– 3-axis gimbal with third generation stabilization
– Control distance of up to 10 km with third generation RokLink communication technology
– Flight autonomy of up to 35 minutes
– Design to fly in moderate rain and snow
– 8 scale wind resistance
– GPS + GLONASS + BEIDOU
– Maximum altitude of 800 meters
– Control application with redesigned interface
– Intelligent flight modes
– System to follow object
– Compatible with remote identification rules
– Module support: speaker module available and load and drop