Reviewed by: https://www.remoteflyer.com/fimi-x8-mini-the-most-powerful-budget-mini-drone-review-2021/ 
So, should you buy the Fimi X8 Mini? Yes, it's worth the money and the hype. It has an ActiveTrack, excellent camera, above-average build quality, extended battery life, and advanced flight modes. These are all the features you get in a Mini 2, but you'll get them at a lower cost.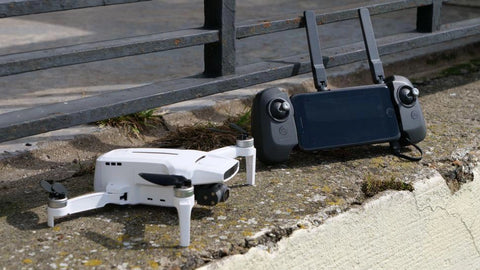 Here is a detailed review of this drone:
Camera:
The Fimi X8 is equipped with a 4K HDR camera, a 1/ 2.6-inch sensor, 12MP still photos' resolution, and an 80 degrees field of view. Coupled with the 3-axis gimbal, you can rest assured that you will be recording smooth footage even when it's windy or when you have to turn your drone often.
Another crucial feature, especially for professional photographers, is the ability to take photos in JPEG and RAW format. RAW gives you more detail to work with, making it more accessible during the editing process.
You also get a 3X lossless zoom, which makes it great when you need to photograph from a distance.And for those who love night photography, especially in cities, the Fimi X8 Mini has an inbuilt night shooting feature built on the Hisilicon professional AI Algorithm.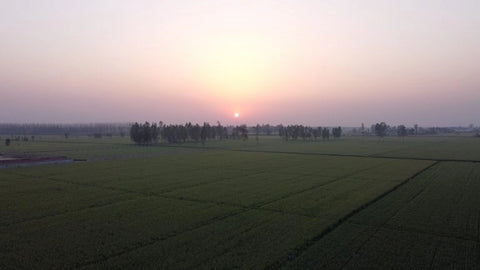 Flight Modes:
A high-quality camera wouldn't be fun without intelligent flight modes, and the Fimi X8 Mini isn't lacking in that area.
Smart Tracking Modes – This is a version of the follow-me mode you'll find in most drones. What you do is select an object of interest, and the drone will follow you from behind. It's excellent for athletes, hikers, vloggers, or anyone who'd want to film themselves when outdoors. I consider this a plus since none of the DJI Mini series has a follow-me feature. However, before launching this app, make sure you check and make sure there are no obstacles.
One–Tap Shots: This feature is quite handy if you want to take quick cinematic shots without any latency or blur.
Flight Plan Shooting: Also known as waypoint flying, this is where you pre-determine the path the drone will follow and focus on photography or any other tasks as the drone flies on autopilot.
Time-Lapse: Photos taken using the time-lapse technique are mesmerizing, but you have to set the frequency manually in some cases. But for the Fimi X8, there is an inbuilt feature that makes it easy. The next time you go night shooting, try taking a time-lapse photo of a highway with lots of traffic.
Live Streaming: Do you want to share your footage live with your friends or fans? The Fimi X8 allows you to Livestream through social media channels.
Panorama:  This is a feature that allows you to take wide-angle photographs easily. You can use it for landscape photography or even night photography.
SAR Mode: The camera, 3X zoom, and excellent transmission make this drone a suitable model for search and rescue missions.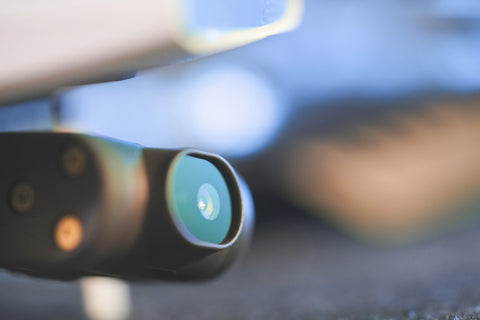 Flight Time:
Thirty minutes of flight time is quite impressive for a drone in this price range. However, depending on the conditions you're flying in, sometimes this drone averages 25 Minutes.
Battery:
Now, The Fimi X8 Mini comes with two batteries; a 2400mAh Li-Ion battery that's heavier and a lighter 2200mAh LiPo battery.
Also, LiPo batteries deliver better performance than Li-ion batteries but make sure you follow the appropriate care procedures for charging, discharging, and storage.
Operating Range:
Fimi improved on their previous drones and made the connection stronger (It uses the 5.87 GHz WiFi transmission). This allows the drone to achieve an operating range of up to 8 KM.
I tested the drone's transmission in an open field, and it held up to the advertisement, though I didn't travel all 8 kilometers.
Controller:
SO, how does the controller fair compared to its competitors? It's pretty solid. It features two antennas and slides sideways to accommodate the size of your smartphone.
For some devices, you may have to remove the cover so that it fits nicely into the controller.
The sticks are pretty comfortable for your hands, and they are also removable and will fit nicely under the controller. There is the record button and the dial button on the left side above the joysticks to control the camera.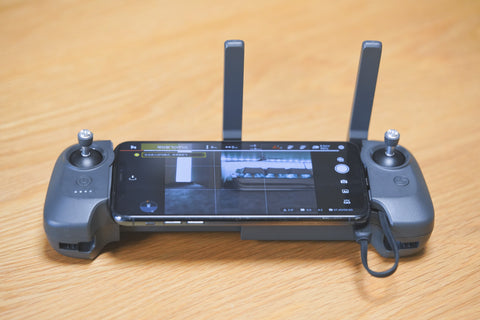 First Flight:
To launch the drone, click the Auto-Launch button, and drag it to the box and hold. Once you release it, the drone will automatically take off. And that's it, the drone will hover, and you can start playing around with the controls, testing the speed, testing the camera, etc.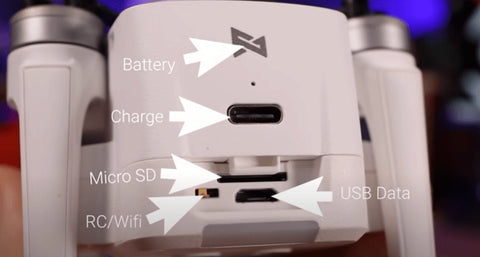 What's It Like to Fly the Fimi X8 Mini?
As I mentioned earlier, I got to test this drone, and it's worth the money. I started by going in an open field to conduct a range test.
And as I mentioned earlier, while I didn't travel all 8 Kilometers, it held up the connection for a very long distance.
To test the camera, I took a couple of shots in my neighborhood, and they were pretty smooth, but overall, the camera is good.